Starting a Family Entertainment Center / FEC | Fun Center | Commercial Arcade Game Room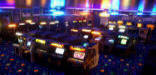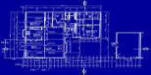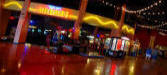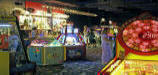 BMI Gaming's
Commercial Arcade Sales Team
are experts in helping you select the most suitable and most profitable mix of
Arcade, Sports and Redemption Games, all at the very best prices available, and also provides arcade business planning, interior,
space and theme design and internet, viral, social and event marketing services to all Family Entertainment Centers and Arcades.
Guidelines For Starting / Planning Family Entertainment Centers and Commercial Arcades

Starting a new amusement business can be a rewarding experience but it must be planned out
properly in order to succeed. First you must consider the feasibility of the idea in the region that
you wish to operate in. For this we offer world-class feasibility studies handled by our arcade, FEC
and LBE (location-based entertainment) partner consultants White Hutchinson. We also offer a
wide variety of additional services such as business planning, layouts, theming, training and more.
For more information on all entertainment-related consulting services we provide, please click here

Please note that due to the dynamic nature of our industry, with product availability and pricing
changing with little notice, we cannot create amusements or arcade machine cost estimates more
than 90 days in advance of purchase. But we can offer qualified amusement buyers and owners
some basic, generalized equipment cost estimates, based upon the project information you provide.
Commercial Arcades and Family / Location-Based Entertainment Centers Overview :

The following guide offers some basic insights, facts and thoughts on starting new arcades
and Family Entertainment Centers worldwide - Although not a comprehensive startup guide, it
does covers a number of important steps, points and issues that should be recognized prior
to planning a successful commercial arcade, fun center or family entertainment center facility.

Arcades, Family Entertainment Centers (FEC), Fun Centers and LBE's ("Location-Based
Entertainment" in amusement industry jargon) facilities are a very popular form of entertainment
across the world, especially in emerging / developing regions such as Africa, Eastern Europe,
East Asia, South America and the Middle East, as parents increasing seek fun, yet safe and
wholesome activities for their children, along with teens and adults seeking public excitement.

The typical floor space for Family Entertainment Centers runs from 8,000 Sq Ft (2400 Sq M)
to 50,000 Sq Ft (15,000 Sq M) or more, and the typical "standalone" arcade game room ranges
from 1,500 to 5,000 Sq Ft (475-1525 Sq M) in size, with a complete turnkey budget for FEC's
starting about $1,000,000, and smaller traditional arcades starting around $250,000 - A good
"rule of thumb" for budgeting many facilities uses $125 - $300 per Sq Ft or $410 - $985 / Sq M
for total project costs, but depends a great deal on where in the world the facility will be located.

Another way to estimate costs of equipping a space with arcade games into locations such as
small arcade spaces and game rooms for bars, restaurants, hotels, resorts, casinos, cruise
ships and such, would be to calculate using 10 to 15 games per 1,000 Sq Ft (300 Sq M) and
using a average installed game price from $6,000-$8,000 per game, for budgetary purposes.

Small arcades and game rooms under 3,000 Sq Ft (900 Sq M) are generally easy to plan, design
and implement, with the assistance from one of our experienced Commercial Arcade Consultants
helping to select the correct mix of games depending on your location, space, demographics and
budget. Most small arcades and game rooms can be planned and launched within 12 to 18 weeks.

Larger facilities over 8,000 Sq Ft (2400 Sq M) usually take much longer to correctly plan, budget,
design, construct and furnish, and typically take from 6 months to over two years to launch.

Of course, these are just generic examples of typical project costs and times, and these figures
can vary depending on the complexity and size of the facility, as well as the geographical location.

As opposed to smaller traditional arcades stocked with the latest video arcade and sports games,
most Family Entertainment Centers and LBE's include a large redemption arcade game area, and
many times include "large format" attractions such as bowling alleys, go-cart tracks, batting cages,
motion theater and ride simulators, laser tag rooms, miniature golf courses and other amusement-
park like components, along with extensive food and beverage operations, birthday party rooms, etc.

Because a single Arcade or FEC's success is mainly dependent on repeat local customer visits,
they are usually located near high-density residential areas, schools, malls, high traffic retail and or
commercial zones. The correct size and location for a profitable facility depends on many factors,
but the population size (within a 30 minute drive of your proposed location) combined with current
local area demographics and factoring in any competitors currently operating in or around your
geographical area are some of the most important ones to consider during the "feasibility" stage.

Planning a large commercial arcade or Family Entertainment Center is not a small undertaking.
Are you looking to open a small arcade geared towards teens and adults, or one catering to kids
and their parents similar to " Chuck E Cheese " ? Or perhaps a version of a " Dave and Busters "
style facility, complete with arcade and extensive food and beverage operations, catering to young
and middle-aged adults with a bar that serves alcohol, or perhaps some entirely new approach ?
Family Entertainment Center, Fun Center, Arcade and LBE Development Checklist :

In the beginning stages of forming a new arcade, Family Entertainment Center or LBE plan, there
are a few crucial steps that must be completed prior to purchasing any arcade equipment - And
as you will read below, purchasing equipment is one of the last items on the general checklist.

Good planning for any business is essential, and in the arcade business there are some basics
that must be addressed upfront. Your most immediate concern, outside of creating a business plan
and obtaining financing, is being sure that you can secure zoning approval for your facility from your
local "zoning board" (in most countries) before you proceed. Although most governments have now
relaxed some of the strict zoning codes that have discouraged facilities from opening in the past,
there are a few areas where entertainment locations are strictly regulated, or banned in rare cases.

There are many points to consider while planning your project covered below, but having a well
prepared business plan for your project is crucial to its success. Larger facilities with budgets of
$750,000 or more should count on obtaining a comprehensive Site Feasibility Study (which can
run from 50 to 100+ pages) that will be highly instrumental in pre-determining the future profitability
and ROI for your project, as well as being a highly instrumental tool in securing project financing

The cost for this service generally runs from $2,500 to $10,000, depending on the global location and
the size / scope of the specific project being analyzed - And your BMI Gaming Arcade Consultant
can arrange to have a Feasibility Study conducted on your behalf with one of the top industry analysts.

Once you have determined the location/size of your facility, obtained zoning approval and conducted
a feasibility study (if needed), and have completed your initial business plan (including all startup and
construction costs + initial year's operational and marketing costs) and are ready to move ahead, the
next step is to set a arcade game "budget" and determining the proper game "mix" for your project,
which is largely dependent on your targeted customer type, local demographics and type of facility.

After completing all of the below steps, your final task is to actually purchasing your games and
related equipment. Depending on the type and size of your arcade, this could include anything from
just arcade games to token changers, card swipe systems, ticket redemption centers, counters or
machines and more. Your BMI Gaming Arcade Consultant can help determine for you the best
way for customers to pay for game usage, either via coins, tokens, or for larger facilities with 40 or
more games, card swipe systems and card readers that eliminate the hassle of token collection
and offer real-time, internet accessible data on the performance and profitability of your arcade

And once you have completed all of the steps detailed below, and you are within a few months of
opening your new facility, one of the last, but most crucial steps is to "get the word" out to the local community about your facility ! Entertainment facility marketing and advertising is one of the most commonly overlooked steps in creating a highly profitable operation, and effective marketing of your entertainment center, both online and offline, are absolutely paramount to future success.
General Step-By-Step Guidelines For Opening New Arcades, FEC's, Fun and LBE Centers :

1) Selecting the location for your Arcade Game Room, FEC or LBE, if not already decided

The basis for a new Arcade or FEC success is very dependent on repeat customer visits, so it should e located near
high-density / high foot traffic areas near malls, schools, commercial and retail zones, and residential neighborhoods.
The correct size and location for your facility will depend on variety of factors such as local population size, number of
other competitors and the market demographics within your area, along with the size and budget of your project.

2) Determine if you will build or lease this facility, if you do not own or rent a existing location

3) Obtaining zoning approval for this location, from your city, county and/or state government

Before you continue your path towards opening a new Arcade or FEC facility, you must insure that this type of
business can be granted zoning approval if required, which is usually from your local area's "zoning board",
before proceeding further. Some areas in the past discouraged arcades FEC's from opening in their area,
so it is mandatory you check with your local authorities first.

4) Creating a business plan / budget with operational expenses, determining target audience,
and conducting a Feasibility Study to project profitability (facilities larger than 8000 Sq Ft)

If you new facility will cost more than $1,000,000 USD, a initial Feasibility Study is the only safe way to determine
that your project will be profitable and suitable for your desired location. Feasibility Studies can run anywhere from
$5,000 to $35,000 USD, depending on the location and size of the project. BMI Gaming uses the industry's top
experts to conduct these studies on your behalf to determine if your project is both financially and technically feasible,
and that the revenue, expense and development costs are realistic and achievable. Rather than delivering a "stock"
development formula, as many "consultants" do (and which in many cases may be obsolete), our feasibility studies
are bespoke, custom-tailored reports generated to find opportunities, advantages or weaknesses in your local area
marketplace, created by lack of competition, and unique characteristics of your market population and demographics.



Click here to learn more about BMI Gaming's Arcade / FEC / LBE Feasibility & Planning Services

5) Securing private investor, bank, family or other financing for your facility's construction

This is one of the few steps you are solely responsible for, but for large projects over $1MM USD, with your feasibility
study and business plan documents in hand, these will be the keys that will greatly assist you find and secure either
private investor, bank or government financing approval.

6) Creation of the facility's theme, design, floor plan and construction blueprint, as needed

Planning, designing, theming and building a successful family entertainment center (FEC) , fun center, arcade,
theme park, amusement park or location-based entertainment facility (LBE) should always include expert advise
and review. Our global team of amusement industry experts and consultants are ready to share our extensive
knowledge on arcade design, planning, theming and construction, along with arcade industry "best practices".



Click here to learn more about BMI Gaming's Arcade / FEC / LBE Design + Theming Services

7) Construction and/or renovation of selected facility, based on design and floor plans created

8) Purchase of equipment and furnishings for facility about 3 to 5 months prior to launch date

After completing the above tasks, the final decision is what type of arcade games and other types of amusement
equipment to purchase for your facility, which will be determined usually by the size and type of facility you are
opening. This can range from video arcade games, redemption arcade games, motion simulators and large
attraction rides and machines, to token machines or newer swipe card systems that eliminate the hassle and
security issues with token use, while providing real-time data on the profitability of your games, and the ability to
re-program game prices remotely, so you can offer special game prices for "happy hour" or set all games on
"free-play" for parties or other types of game promotions, which is time consuming for token-operated games.

9) Creating marketing and advertising plans to announce the opening of your new facility

There are many types of effective marketing venues, tools and methods to choose from, and among these choices,
some of the most effective can be direct advertising, like display ads in local entertainment guides, newspapers,
radio, television or cable channels, and by offering discount coupons through local and social media channels,
and creating a high-quality website that showcases your facility and services. Partnering with your local schools,
churches, charities, youth centers and non-profits organizations to offer group discounts can also be very effective.
And finally, creating high-quality print and online brochures that details everything your facility has to offer clients,
from birthday parties to corporate gatherings, is a must for the facility's future success.
How To Get Started Planning Your New Arcade, FEC or LBE Facility ::

BMI Gaming's Family Entertainment Center Global Arcade Consultants are ready to share
with you our in-depth knowledge of current arcade industry trends and extensive knowledge of the
industry's best practices and products, when you are ready to start your new entertainment project
or upgrade your existing location. We can provide thoughtful guidance in areas from arcade game
selection to initial site selection, feasibility studies, space planning, interior design, building plans,
food and beverage operations, prize redemption centers and marketing of your business, along
with some great ideas for your initial opening and the successful promotion of your new facility.

Most new or potential Arcade / FEC facility owners have lots of unanswered questions like :
How many games should I buy? What type of games should I get? How much space do I need, or
how many games will fit in my space? What do typical games cost? Are their governmental laws
affecting arcades? What about liability insurance? Where should I locate my arcade? Should I target
kids, adults or both? What is the best way to advertise my arcade? Should I buy or lease my games?

If you are not ready to take the first step in planning your Arcade or FEC at this time, and you are
just looking for some general information on starting a new arcade, fun center or family entertainment
center, you might want to read our section on Starting a New Family Entertainment Center or Arcade Business for some additional information on the basic requirements for starting new arcade projects.

If you have obtained financing and ready to begin planning and building your facility, our
Arcade Consultancy Service can help guide you in starting and executing your arcade, amusement
or entertainment venue project. We are able to offer our advice in person at your location anywhere
in the world, or via telephone or Skype, on topics such as obtaining initial site feasibility or site selection, design and theming services and equipment selection and procurement, all the way to complete turnkey project management. We also offer other many other related services from our strategic partners that
are designed to help you successfully launch your new facility as economically and quickly as possible.

Please note that due to the dynamic nature of our industry, with product availability and pricing changing with little
notice we cannot offer formal product cost estimates or quotations more than 90 days in advance of purchase.



Click link to schedule : Free Arcade / FEC / LBE Project Consultancy Appointment
Family Entertainment Centers, LBE and Arcades | Product Sales Contact Information :

North America / USA / Canada :

For more information about arcade development, arcade development and planning, purchasing arcade equipment,
detailed game specifications, game prices and shipping, please contact our North American Sales Department from
6:00am to 5:30pm Eastern Time, Monday to Friday at (866) 527-1362 or anytime via our Online Sales Inquiry Form

South America / Mexico :

Please contact Sr. Luis Canon for more information about arcade development and planning, purchasing arcade
equipment, detailed game specifications, game prices and shipping in our Latin American Sales Department from
9:00am to 6:00pm EDT [GMT - 4] Monday to Friday at + 561-288-4889 (US) or via Skype at luis.bmigaming or by
using our Online Sales Inquiry Form anytime

Africa :

Please contact Ms. Theresa Landman for more information about arcade development and planning, purchasing
arcade equipment, detailed game specifications, game prices and game shipping from 11:00am to 10:00pm
SAST / GMT +2:00 Monday to Friday at + 27-21-300-1893 (SA) or + 561-288-4889 (US) or via Skype at
theresa.bmigaming or by using our Online Sales Inquiry Form anytime

Europe / EU :

Please contact Ms. Theresa Landman for more information about arcade development and planning, purchasing
arcade equipment, detailed game specifications, game prices and game shipping from 10:00am to 9:00pm GMT
Monday to Friday at + 27-21-300-1893 (SA) or + 561-288-4889 (US) or via Skype at theresa.bmigaming or by
using our Online Sales Inquiry Form anytime

Middle East / MENA :

Please contact Mr. Luis Canon for more information about arcade development, arcade development and planning,
purchasing arcade equipment, detailed game specifications, game prices and shipping from 9:00am to 6:00pm EDT
GMT - 4 Monday to Friday at + 561-288-4889 (US) or via Skype at luis.bmigaming or anytime via our Sales Inquiry Form

Asia / India :

For more information about arcade development, arcade development and planning, purchasing arcade equipment,
detailed game specifications, game prices and game shipping, please contact our Global Sales Department from
6:00am to 5:00pm EDT / USA / GMT -5) Monday to Friday at +561-581-1020 or anytime via our Sales Inquiry Form

Australia / Oceania :

For more information about arcade development, arcade development and planning, purchasing arcade equipment,
detailed game specifications, game prices and game shipping, please contact our Global Sales Department from
6:00am to 5:00pm EDT / USA / GMT -5) Monday to Friday at +561-581-1020 or anytime via our Sales Inquiry Form

FEC, LBE y Arcadas | Venta de Productos Informaci? de Contacto :



Departamento de Ventas Latinoamericano

Am?ica Latina / Am?ica del Sur / M?ico / Espa? Clientes :

Contacte Sr. Luis Canon en el Departamento de Ventas Latinoamericano est?abierto de 9:00am a 7:00pm
(COT / Colombia / GMT -5) o 4:00pm a 1:00am (Espa? / CEST) Lunes - Vieres en + 57-1-381-9222
(Barranquilla) o + 561-288-4889 (US) o trav? de Skype luis.bmigaming o por correo electr?ico

+ 52-55-120-98482 (M?ico City) | + 54-11-525-43482 (Buenos Aires) | + 56-2-9381446 (Santiago)

FEC, LBE e Arcades | Vendas do Produto Informa?es Para Contato :

Falamos Portugu? / Portugal / Brasil Clientes :

Contactar Sr. Luis Canon no Departamento de Vendas do Brasil / Portugal. Est?aberto entre 11:00am - 7:00pm
(BRT / Brasil / GMT -3) para o + 55-11-304-21130 ou 3:00pm - 11:00pm (WEST / Portugal / GMT +1) ou
+ 561-288-4889 (EUA) ou via Skype : luis.bmigaming o por correo electr?ico