BMI Gaming's Arcade / Family Entertainment Center Consultants are ready to share with you
our extensive knowledge of current amusement and arcade industry trends and insights, along with
industry "best practices" and of course, all the hot new arcade products when you are ready to build
out your new entertainment facility or upgrade your current arcade or game room location. No matter
if you are starting a small game room with just a handful of arcade games, or planning a multi-million
dollar entertainment facility, we can provide you with guidance and consultation in areas such as :

Initial site feasibility studies, physical site selection, project concept, project design and project theme development, building plans and construction services, food and beverage planning, space and floor planning, equipment selection, procurement and installation, management, employee and technician
hiring and training, guest experience and birthday / special event party training and facility marketing

But most importantly, we can correctly guide you in selecting and purchasing only the most profitable
and exciting mix of arcade, sports and redemption games, all at the very best prices, free of charge.

If you are planning to add to or refresh your existing Arcade Business, our arcade consultants
can help you plan game additions and/or refurbishment and updating of your existing facility, and also
help select the most profitable and popular games for your current gameroom, resort, hotel, cruise
ship, casino, restaurant, bar, nightclub, bowling alley, college or teen recreation or gaming center, or
any other commercial or public location, all at the absolute best prices available on the market today.

If you are planning a new Family Entertainment Center or Arcade Gameroom, our Sales Consultants
are help to help you with your new project from start to finish if needed, including our many valuable consultancy services mentioned within this page, but most importantly, correctly guide you in selecting
only the most profitable and most interesting mix of arcade, sports, redemption, amusement and large
attractions, which will be geared specific towards your targeted demographic and local market, all at
direct wholesale pricing, as well as being able to offer you free initial guidance and assistance in such important areas such as selecting your facility's location, theme, design and arcade operations.

Most new or potential Arcade / FEC facility owners have lots of unanswered questions like :

How many games should I buy ? What type of games should I get ? How much space do I need, or
how many games will fit in my space ? What do typical games cost ? Are their local or state laws affecting arcades ? Where should I locate my arcade or entertainment center ? Should I target kids, adults or both ? What is the best way to advertise my arcade ? Should I buy or lease my games ?
Feasibility, Design, Procurement and Turnkey Consulting Services From BMI Gaming :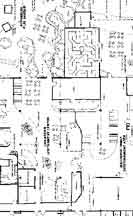 BMI Gaming, using the expertise of our experienced staff and our highly
regarded consultancy partner, offers our clients worldwide everything from
full-service site and financial feasibility studies to turnkey project design,
production, construction, procurement, training and consulting services.

We focus our efforts on assisting new and existing arcade and amusement
projects in the location-based amusement, entertainment, leisure, hospitality,
retail and shopping mall industries, and we cover all aspects of developing,
designing, producing and managing your project, as well offering existing
facility remodeling and expansion.


Our scope of work includes assisting multiple types of entertainment venues :

■ Traditional Game Arcades

■ Family Fun / Lifestyle Centers

■ Bowling Centers | Bowling Alleys

■ Children's Entertainment Centers

■ Hotel | Resort Recreation Centers

■ Amusement | Theme Park Arcades

■ Retail Entertainment (" Retailtainment ")

■ Family Entertainment Centers (FEC's)

■ College | University Recreation Rooms

■ Nightclub | Bar | Lounge Game Rooms

■ Office | Factory Employee Gameroom

■ Restaurant Entertainment (" Eatertainment ")

■ Other Location-Based Entertainment Venues

Our services cover every aspect of planning, designing, opening and operating projects :

■ Site Feasibility

■ Market Feasibility

■ Financial Feasibility

■ Concept Development

■ Site Selection | Site Design

■ Brand | Theme Development

■ Master Building Plans

■ Construction Management

■ Landscaping Design

■ Equipment Selection

■ Equipment Installation

■ Marketing Management

■ Employee | Staff Training

■ Food & Beverage Services

■ Guest Experience Management

■ Business Management Training
Unlike most leisure and entertainment service companies that specialize in only one discipline
of development, such as architecture, business consulting, feasibility studies, interior design, site
design, or training, we take a comprehensive, multi-disciplinary approach to our work with clients.

In the entertainment industry, such firms are referred to as "producers." As such, we can oversee
every aspect of the production of your project from start to finish, or assist you with specific areas,
with the help of our world-class partners who specialize in varied disciplines from project feasibility,
design, theming, development, construction, marketing, and even the ongoing management of your
project if desired. Our production team includes all the pure design disciplines, such as architecture, interior design, landscape architecture and both civil and mechanical engineering, which will offer
you a true "turnkey" solution for your new or existing entertainment project, anywhere in the world.

And unlike most "design" firms, we also offer market feasibility experts, financial experts, trainers
and business management experts. In addition, we include many other disciplines that the typical development process or consultant ignores, but are essential to developing a successful project,
such as acoustical design, way finding, storyline and theme development, menu, food / beverage
design and plans, horticultural design and safety experts, to list just a few of areas we have covered.

Our comprehensive approach not only deals with the actual physical facility and its design, but more importantly, with the entire guest experience, which is dependent on aspects of the business including marketing, operations and management. Rather than think of the development process as just the
design of a physical facility, we approach a project's development as the design of an entire business.

When working on a project, no one discipline drives the decision process - Multiple factors are
taken into consideration simultaneously. We believe this gives our clients a very distinct advantage
This approach is called "concurrent design" and differs greatly from the typical "sequential design"
process, normally overseen by an architect with limited expertise in the multiple, interrelated aspects
of designing, marketing and operating a location-based leisure business. When an architect oversees
the process, what results may be a "technically correct" architectural solution, but architecture is only
one piece of the puzzle. Allowing an architectural perspective to dominate the development process
does not result in the best marketing and operations solutions. More important, an architect cannot
design the entire guest experience since they are only looking a one piece of a very complex puzzle.

Using our broad "across the board" expertise, and careful planning, insures your new or existing project will be truly successfully, and will result in the absolute best solution. We work with you from
day one with our multi-disciplinary production team, drawing on our experience every step of the way

During the initial "feasibility" stage of development, we draw on our experienced team to assure
that the project "formula" results in the best available business solution, which is technically feasible,
and that the revenue, expense and development cost estimates are realistic and achievable. Rather
than giving our clients a "stock" development and planning formula (which in many cases is obsolete)
our expert feasibility studies result in a bespoke, custom-tailored report that is geared to take advantage
of any opportunities created by lack of competition in your location, and takes into account the unique characteristics of your location's market population, demographics and more.

When it comes to designing a facility - both the physical facility and operations - our process results
in a uniquely branded concept for your project, with exceptional attention to the hundreds of important
details required to produce a entertainment area or center that will be :

■ Completed at the most economical cost

■ Operates very efficiently and effectively

■ Produces a high quality guest experience

■ Is highly profitable and produces excellent ROI.

After all, it is positive guest experiences, not just theming or architecture, that result in repeated
customer visits, with positive "word-of-mouth" experiences shared among your customers friends
and also posted online using social media accounting for a major part of your facilities popularity,
which in turn will provide your facility with maximum revenue returns. Add to that very efficient and economical operations, and the result for our clients is higher profits and a much greater return
on investment. That is why we only take the most comprehensive approach to development.
Si aún no estás listo para dar el primer paso en la planificación de tu Arcade o FEC en este momento y simplemente estás buscando información general sobre cómo comenzar un nuevo arcade, centro de diversión o centro de entretenimiento familiar, es posible que desees leer nuestra sección sobre Cómo Iniciar un Nuevo Negocio de Centros de Entretenimiento Familiar o Arcade para obtener información adicional sobre los requisitos básicos para comenzar nuevos proyectos de arcade

Si has obtenido financiamiento y estás listo para comenzar la planificación y construcción de tu instalación, nuestro Servicio de Consultoría de Arcade puede ayudarte a guiar el inicio y ejecución de tu proyecto de arcade, atracciones o lugar de entretenimiento. Estamos en capacidad de ofrecerte asesoramiento en persona en tu ubicación en cualquier parte del mundo, o a través de llamadas telefónicas o Skype, sobre temas como la obtención de la viabilidad inicial del sitio o selección de sitio, servicios de diseño y tematización, selección y adquisición de equipos, hasta la gestión integral del proyecto llave en mano. Además, ofrecemos muchos otros servicios relacionados de nuestros socios estratégicos diseñados para ayudarte a lanzar con éxito tu nueva instalación de la manera más económica y rápida posible.




Haz clic en el enlace para programar: Cita gratuita para consultoría de proyectos de Arcade / FEC / LBE